Preserving Fertility of Cancer Patients through IVF Treatment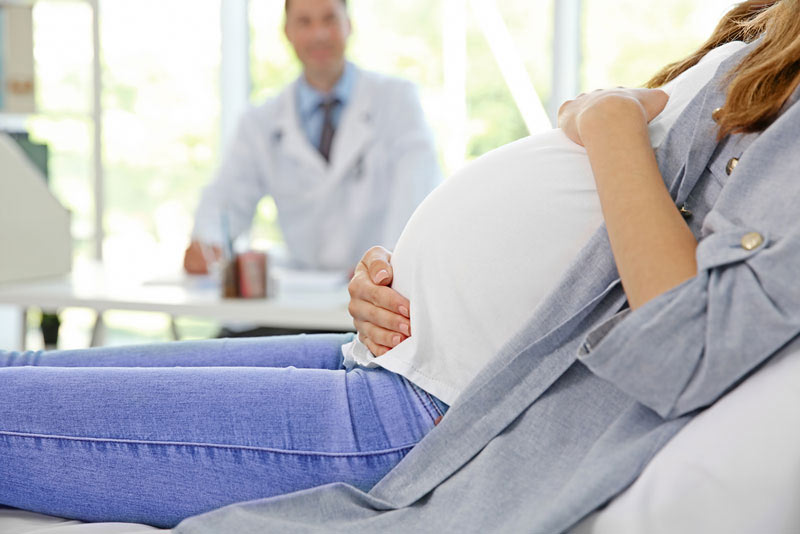 Fertility preservation has become one of the essential elements for cancer survivors. Cancer is no more a chronic disease with no hope of the person getting cured. In fact, the time has changed and there are now multiple dimensions to its cure. People diagnosed with cancer at a young age should be more concerned about preserving their fertility. There are numerous techniques used for fertility preservation. Oocyte and embryo cryopreservation are very common procedures done for the cancer patients. As a matter of fact, preservation of fertility should start before the cancer treatment therapies. This maximises the efficiency of the preservation procedure. Of course, these procedures have its limitations but are very necessary steps to be taken to preserve the fertility of the cancer patient for a future use.
Cryopreservation of the ovarian tissue is executed widely on cancer patients. This clinical application helps in maintain the fertility levels of the person intact for a longer time. As we all know that chemotherapy and radiotherapy majorly influence the fertility and reproductive potential of a person. Hence, it is required to carry out the fertility preservation procedures prior to these treatments. Oncologists are in favour of a multidisciplinary collaboration with reproductive specialists to create awareness about the fertility preservation of cancer patients.
Background
The occurrence of cancer is usually noticed after the age of 50. However, in recent years, numerous young men and women have been diagnosed with cancer. The statistics increase every year as more people at a young age are affected by this severe disease. Anticancer treatments have developed gradually and have successfully reduced the mortality rate related to cancer. Hence, it has become utmost important to save the fertility of cancer survivors fighting cancer in their childbearing ages. Such fertility preservation will give them a chance to complete their families once they recover.
Oncologists give a great amount of attention to fertility issues while treating people at their childbearing ages. New medical technologies have begun to cure cancer in many stages. Hence, the person's fertility needs to be saved for him or her to continue with her family life later. Various therapies, strong medications and psychological distress cause demolition of fertility in a person. Men lose their sperm count. Women suffer from spoilt ovarian cells.
Patients at their reproductive ages must be educated about preserving their fertility. Many of them must have the interest to have children after their treatment. The American Society of Clinical Oncology (ASCO) and the European Society for Medical Oncology (ESMO) recommends sperm cryopreservation and embryo/oocyte cryopreservation as prime strategies to preserve fertility in male and female patients. Pharmacological protection of the gonads and cryopreservation of gonadal tissue are also considered as experimental techniques to preserve fertility in a person.
Chemotherapy and radiotherapy are the prime treatment procedures for cancer. Both these therapies cause damages to the ovary. The level of damage depends on the drugs and gents used during the therapy, the dosage of drugs, and age of the patient.
Chemotherapeutic drugs interrupt all the important processes of the cells. It arrests the cellular proliferation cycle and damages the germ cells. This creates abnormalities in the patient's DNA. It also has oxidative damage in the germ and somatic cells. Unrepaired DNA accelerates the apoptotic death in oocytes. Thus the oocyte results in aneuploidy. This also causes early embryonic mortality in the person undergoing Chemotherapy.
Chemotherapeutic drugs also have a clinical impact on the ovary. It may lead to even complete ovarian atrophy in a patient. The damage is higher in the stronger use of a chemotherapeutic agent, frequent dosages and the baseline ovarian reserve of the patient. The pre-pubertal ovary of a woman is less vulnerable to the damages caused by chemotherapeutic agents.  As a woman grows old, she tends to lose her ovarian reserve and thus becomes more vulnerable to premature ovarian failure (POF).
The ovarian reserve reduces due to the apoptosis of the growing follicles. It also causes as the resting follicles get activated due to subsequent apoptosis. Fibrosis of stromal blood vessels is another big reason for ovarian damage. The follicular loss is responsible for complete amenorrhea or premature menopause in women. However, the degrees of infertility may vary.
There are various fertility preservation options available for the cancer patients. They can undergo such procedures to improve their future quality of life. Nonetheless:
Some patients are not at all aware of such fertility preservation programs. Though this is a wide-spread application today, still there are places where such implementations are yet to be started.
People diagnosed with cancer lose hope at once and cannot focus on the possibility of a future family planning.
People surviving cancer and not preserving their fertilities regret it later in their lives
Some women with a poor prognosis overlook fertility preservation.
Options Available For Fertility Preservation
Embryo Banking – Embryo Banking requires the patient to have a partner or donor. Female patients and male patients require a sperm donor and an egg donor respectively in case they do not have a partner. This is an outpatient surgical procedure carried out before starting any treatment therapy on the patient.
Egg Banking – Egg Banking is also an outpatient surgical procedure that includes ovarian stimulation to harvest unfertilized eggs and cryopreserve them for a future use.
Sperm Banking – Sperm banking is a collection of semen from the male patient and preserving the healthy sperm from it.
Ovarian Tissue Banking – Ovarian Tissue Banking is an Outpatient surgical procedure that surgically removes the ovarian tissue and freezes it.
Radical Trachelectomy – Radical Trachelectomy is applied during the on-going cancer treatment in conjunction with radiation treatments. This therapy, however, is not completely able to protect against effects of chemotherapy. It diminishes scatter radiation effects to the ovaries.
Ovarian Tissue Banking (Experimental) – Ovarian Tissue Banking is the surgical removal procedure of ovarian tissue and cryopreserving it.
Ovarian Suppression (Experimental) – Ovarian Suppression is done in conjunction with chemotherapy to suppress the ovaries using GnRH analogs.
Ovarian Transposition – Ovarian Transposition is done before the initiation of cancer treatment. It is basically the surgical reposition of ovaries to protect it from the reach of the radiation field.