How to Choose the Best Surrogacy Agency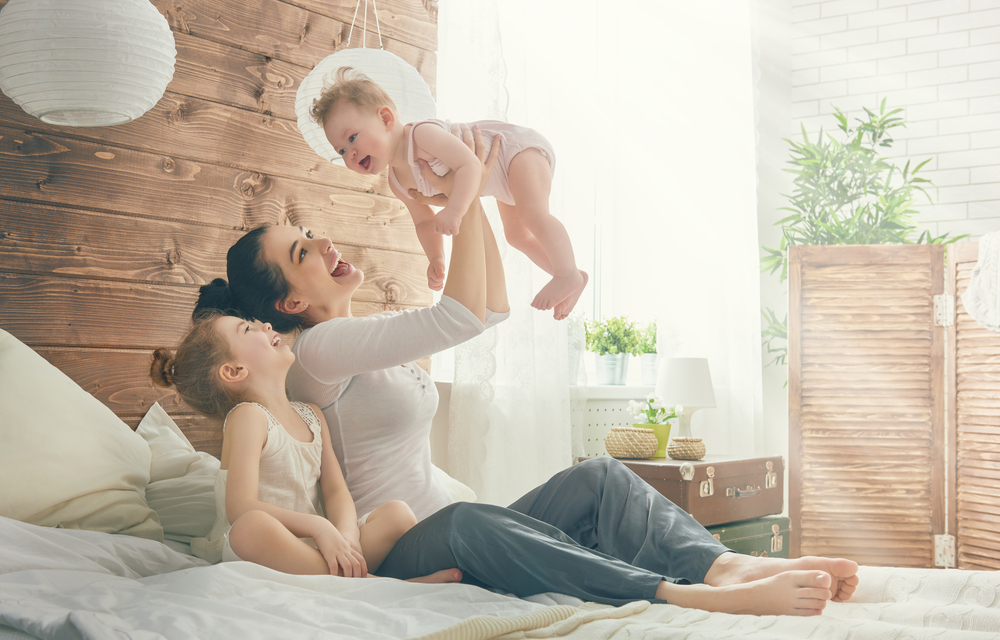 Surrogacy is a popular way to plan and grow a family for couples who cannot bear a child naturally. This technique gives such parents an opportunity to be blessed with otherwise unattainable parenthood.
Infertility is painful for any couple. Only someone who has faced this harsh reality can know how severe the pain is, but while surrogacy was once thought to be both a taboo and the exclusive domain of the rich and powerful, it is now an accepted treatment option the world over. It's also not restricted to any one demographic – it finds popularity in heterosexual couples, the LGBT community, and single individuals alike.
One of the biggest decisions for a couple considering surrogacy is choosing the right agency, as it greatly affects their entire surrogacy journey. It takes diligent research to find the ideal clinic and surrogate mother, and in Mexico – a popular destination for those seeking surrogacy options – there are a huge number of specialist surrogacy clinics all over the country.
The first step is to note down your actual expectations of your surrogacy journey. Do you need an agency to support you through the whole process with constant communication? Do you require a more "hands off" agency with a little less involvement? What areas should you look in for clinics? For many intended parents the location is not a major factor as they can just choose a clinic in their intended location, but it's important to know the ins and outs of reproductive laws in the chosen state or country, as well as the details of surrogacy law and pre/post birth orders.
Of course, you need to be assured that the agency is both legally and ethically in the clear. The surrogacy agency needs to be transparent with their past surrogacy records and the feedback of previous intended parents. Remember, an intended couple has the right to know every detail of the potential surrogacy agency and to collect as much information as possible. They can ask questions, see records, and read reviews about the surrogacy agency, so make sure you check multiple sources before forming your opinion or making a choice of any kind.
Joining New Life Mexico gives you the best options for surrogacy services thanks to our internationally sourced egg donors and reputable surrogacy unit. Choosing us means choosing a tried-and-tested agency that you can count on. It means having the peace of mind that you will get the perfect surrogate match. Now, the question is how to choose the right surrogacy agency?
How Intended Parents Can Choose the Right Surrogacy Agency.
There are countless surrogacy agencies operating in Mexico. Two important tips;
Request referrals: If you know a couple who has been through the process then ask about the process, or seek out experienced couples to talk to. Speak to as many couples as you can who have gone through the process of surrogacy with a surrogacy agency. You can also ask your fertility doctor to refer you to contactable couples, or get in touch with support groups and hear their personal stories.
Online research: You can find fertility agency directories online, along with individual reviews and ratings. Compiling reviews based on previous conversations with experienced couples will make your research easier. Many fertility clinics will arrange for meetings with their experts, either via the internet or in person, to help you collect the information you need to make a decision. Every reputable clinic keeps its information completely confidential so you can feel free to communicate honestly and openly.
Here are some important points to discuss with your shortlisted potential surrogacy agencies:
Tenure of the surrogacy agency in the business
Number of cases handled
Records of lawsuits involving the surrogacy agency
Details of services they provide
Fee structure and payment policy
Details of financial transactions with the surrogacy agency
Staff and customer service details
Entire screening process for surrogates
What happens if there is a failure to achieve pregnancy
Opportunities to speak with previous clients of the agency
A legitimate and ethical agency will effortlessly answer all your queries and provide you with a clear response on each. It is suggested that you take notes on each meeting you attend, as this allows you to make a confident, informed comparison of each. This bank of information from your shortlisted surrogacy agencies will act as your prime deciding factor for which you will choose.
Once you've got this information together, compare it with the list of personal requirements you made at the start of the process. Compare both sheets and decide which surrogacy agency fulfills the most requirements you've made, paying attention to each criteria and analyzing how important it is to you – what services they provide, what support they offer, etc.
How a Surrogate can choose the Right Surrogacy Agency
Surrogates are strongly advised to review a potential surrogacy agency before signing up. If you intend to be a surrogate mother, you need to seek out as much information as you can about the surrogacy agency. Your set of queries will obviously be a little different from the intended parents.
If you want to begin your surrogacy journey with any agency, you need to find agency ratings and reviews compiled from trusted directories. Watch carefully what the previous or existing surrogates of the agency have to say about the potential agency. Get registered with an agency that stands well with its other surrogates to ensure you receive good treatment as well.
Relevant information to be collected before registering with an agency as a surrogate:
Foundation details of the surrogacy agency
Number of clients the surrogacy center currently has
Records of lawsuits involving the agency
Compensation of the surrogate and other covered compensation
Procedure of the screening and matching processes
Training and education process of the agency
Facilities for other resources, groups or support services
Communication procedures with the agency
Professionalism of the surrogacy agency
Reputation of the surrogacy agency
The two prime deciding factors to selecting a good surrogacy agency are:
∙ Good communication
∙ Good reputation
Check multiple sources to find out correct information on surrogacy agencies before signing up. Spend quality time on your research. Invest individual time on each of your shortlisted surrogacy centers. It's not wise to rush into things before signing up for with any surrogacy agency.
For any more questions, doubts or queries feel free to contact us! We will be happy to help you. At New Life Mexico we wish you all the success in the most endearing venture of your life. We are here to present to you a perfect surrogacy facility that suits all of your needs!