Surrogacy for HIV Positive
HIV Friendly Fertility Solutions
Finding help to achieve your dreams of parenthood can be difficult, even more so when you are an HIV-positive parent-to-be. At New Life, however, we strongly believe that every person willing and able to start a family of their own should have access to the help they need and deserve. That is why we work diligently to make sure our services are provided for everyone without discrimination, including HIV-positive parents-to-be. Very few clinics throughout the world can accept HIV-positive parents-to-be since the procedures require them to have double the equipment on hand in their facility, and from there even fewer accept HIV-positive individuals for surrogacy programs. While most fertility clinics shy away from doubling their equipment and the financial investment necessary to offer help to HIV-positive patients, New Life has pushed to overcome these challenges to ensure that our clinic is equipped to handle any patient that walks through our doors. If you are an HIV-positive individual ready to make your dream of parenthood a reality, New Life is here for you.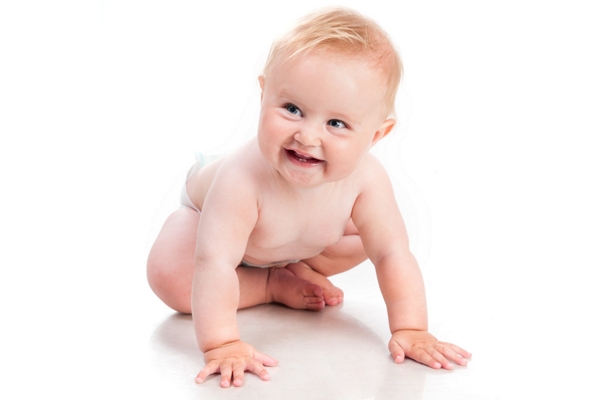 We Offer Surrogacy Services for HIV Positive Individuals
In order to help those with HIV become parents, New Life Mexico uses a combination of the latest advances in Assisted Reproductive Technologies and sperm washing. Sperm washing is a special technique that washes an HIV-positive man's sperm in order to be able to use it for IVF procedures. New Life is proud to offer these services as a pioneer in the field of surrogacy and egg donation, offering our help to those in need while striving to take every step possible to ensure the health and safety of both the surrogate mother and your future child. Part of this includes a rigorous health screening process. We ask that all HIV-positive parents-to-be:
Present their medical records documenting at least six months of a viral load
Be willing to undergo a complete infectious disease-screening process
We are happy to provide the following programs with sperm washing to HIV-positive fathers-to-be:
Surrogacy
Surrogacy + Egg Donation (Local)
Surrogacy + Egg Donation (International)
IVF for HIV-Negative Partner + Egg Donation
Surrogacy with Frozen Embryos
Since the surrogacy procedure is performed at a specially-equipped and highly-skilled facility, the surrogacy package fee for HIV-positive parents-to-be will differ from the standard one.
What is Sperm Washing?
Sperm washing was first performed in 1992 and is a special procedure intended to wash the semen of an HIV-positive man in order to use it for IVF. Since HIV floats as free viral particles and does not appear to infect sperm cells, sperm washing isolates the sperm cells from the rest of the semen. We have the ability to measure the amount of HIV in the blood (the viral load) and use a first three-drug regimen to suppress HIV to undetectable levels. This unique technique reduces the risk of HIV transmission to the surrogate mother and, consequently, unborn child.
When an HIV-positive father-to-be decides to undergo this procedure as part of his program with New Life, we begin by having one of our doctors confirm a viral load in his blood. If the viral load is too high, he will then need to undergo treatment to reduce it. After the viral load goes down, he will be able to come into our clinic and deposit sperm. We will then wash his sperm with the sperm washing technique before sending a sample to our molecular testing lab in the USA to ensure the sperm is HIV particle free and the embryos created and transferred are safe for the surrogate mother and baby.
Researchers have reported high success and safety levels with sperm washing. In 2007, researchers published retrospective data from the network of the Centre for Reproductive Assisted Techniques for HIV in Europe (CREAThE) consisting of eight fertility centers in six European countries. Together, the centers performed a total of 3,315 cycles of assisted reproduction, including more than 2,000 cycles of IUI with washed sperm, without a single case of HIV transmission. Moreover, studies involving couples (one HIV-positive and one HIV-negative) have concluded that an HIV-positive individual on antiretroviral therapy with an undetectable viral load is not sexually infectious, i.e. cannot transmit HIV through sexual contact (Swiss Federal Commission for HIV/AIDS, 2008).