I would like to thank all the staff at New Life Mexico for the great support on our journey . I am now the happy parent of a lovely baby! My journey has been challenging, but I never gave up hope. New Life Mexico is very professional and helpful and I would highly recommend to future prospective parents.
Thank you Eliso for being so responsive and attentive. You helped me start this journey and you provided lots of information that gave me the confidence to know that surrogacy was the right choice.
Thanks for being so helpful, charismatic and always positive. Thanks Gyna, you found the most amazing Surrogate Mother and you always kept me well informed about the pregnancy results.
---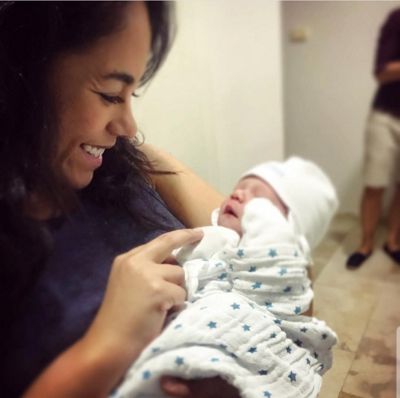 To Future Intended Parents – we would highly recommend New Life Mexico if you are thinking about international surrogacy. They are professional, helpful and are very well regarded in their field. Success rate of the clinic is great; they have professional team of doctors and from start to the end you will definitely feel well supported.
---
Once we started exploring surrogacy, we found New Life Mexico as an agency that was honest, transparent and caring. Our first contact was with Eliso , her warmth as well as her ability to answer all our questions thoroughly and promptly helped us make our decision to commit. I liked the fact that you are assigned a different co-coordinator at each stage of your journey and Karen, Gyna have all been very professional, helpful and gone beyond the normal call of duty in offering reassurance and support along this extremely stressful journey.
---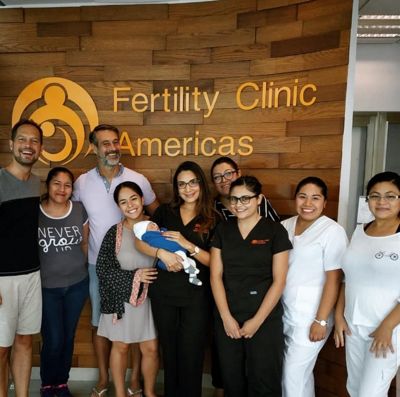 Initially I was bit concerned regarding travelling for such a far away Country for Surrogacy. But Eliso made me feel very positive and confident. I was very happy with the service from New Life Mexico – especially from Eliso, Gyna and Karen. Karen looked after us throughout the pregnancy and kept us updated with every scan and doctor visit. She was very reassuring during some periods of the pregnancy that were difficult. I would highly recommend New Life Mexico to future parents.
---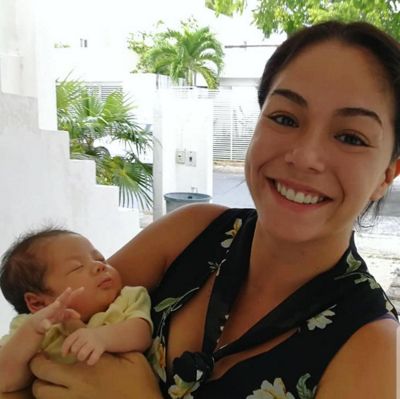 Both me and my wife had been researching for the best agency for surrogacy and we found New Life Mexico. After reading all the positive reviews and testimonials, we decided to go ahead. We flew from Australia to Cancun and met Gyna , coordinator, who guided us on the first phase. Two months later, we got the positive result. Karen had been updating us during pregnancy had been checking with our surrogate mother and obtaining updates from the doctor. From the first email to the last, Newl Life Mexico had answered all our questions thoroughly. Eliso, Gyna, Karen were always there to guide us.
We would like to thank all the staff in New Life Mexico for the excellent support and guidance. And most especially our surrogate mother, who carried our baby, thank you so much, you will always be a part of our family.
---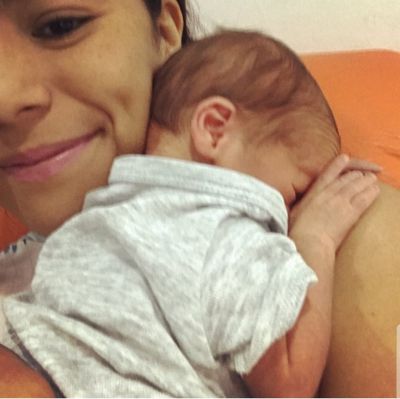 Everybody at New Life Mexico is professional. At Initial stage Eliso helped me and answered all my questions. Once I signed the contract, medical part was coordinated by Gyna and during pregnancy I was getting updates from Karen. I liked the fact that at each stage you have different coordinators as at every stage I felt dedication, care and attention.
New Life Mexico as well as Fertility Clinic Americas are highly recommended. They will definitely not let you to go back home without a baby.
---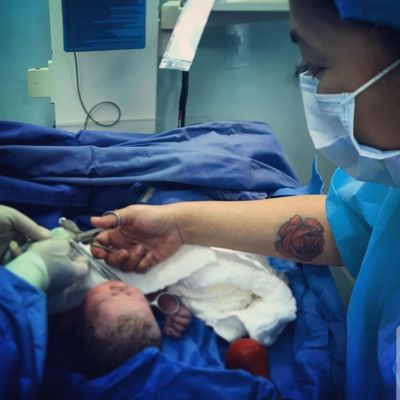 I am very happy with New Life. 
I have received help and support throughout the entire journey. I was always b able to contact New Life´s coordinators when we needed, when we have had questions and concerns. Always with a quick response. 
It's always an uneasy time to go through a pregnancy, but doing it in the distance is experiencing anxiety a little more. But with New Life Mexico, It is always a relief to get a calming mail.
Thanks a lot Gyna, Karen, Eliso for all your support.
---
Many thanks to the team of New Life Mexico throughout this whole process. I've been blessed with a beautiful baby to complete my family.
Before pregnancy a very supportive NLM team encouraged us to transport our frozen embryos via a courier to Cancun . A lot of paperwork that we were guided through in a professional way.What I mostly liked with New Life Mexico is, that from start to the end, they support in everything. You don't need to worry about embryo transportation nor about after birth papers. Everything is done by New Life Mexico's wonderful team.
---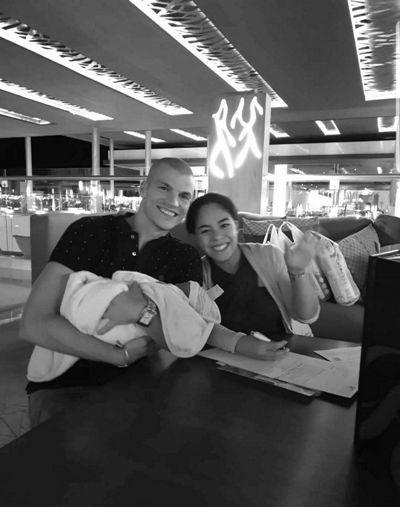 Great experience. New Life Mexico staff is professional in everything. They solve any kind of issue that may occur. Everybody was very caring, friendly and helpful. Thanks to them I have fulfilled my dream of parenting. I only have good words for them. Recommended 100 percent.
---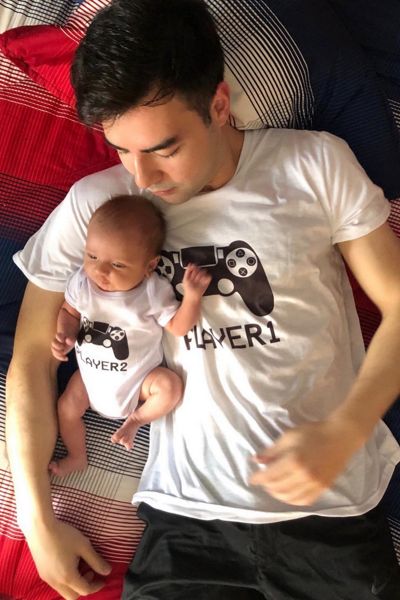 We are so happy that we got in contact with New Life. Thanks to New Life we got baby and are so unspeakably happy for our new family member! New Life have support us through the hole process and update us every second week through the pregnancy. They could answer all our questions and they made us feel safe.