DEAR INTENDED PARENTS
It is with great pleasure that I welcome you to New Life Mexico that represents one of the leading branches of New Life Global Network.
I would like to thank you for your trust in us and let me share our story briefly: New Life Global Network was established because of my strong belief that everybody deserves happiness of parenthood.
Our head office was founded in 2008 in Tbilisi, Georgia and since that time we have extended to the level that currently our fertility centers are successfully operating in Mexico, Georgia, Ukraine, India, Cambodia, Nepal, Greece, Israel, Poland and South Africa.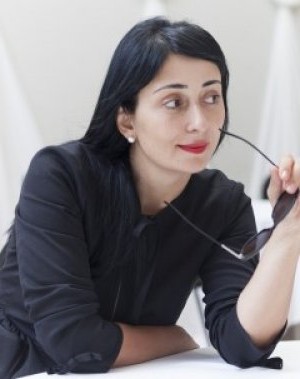 I know that you most probably have gone through a lot of tries, doubts, emotions but my personal experience enables me to tell you: it's too early to give up! After 11 unsuccessful IVF attempts, suffering endometriosis and 4 surgeries, then one successful but ectopic pregnancy, I also had to turn to surrogacy. With the help of 2 wonderful surrogates, I and my husband now have a beautiful daughter and twin boys, born in 2011.
I know it's hard to start or even continue the journey to parenthood, but we are here to assist you. Our dedicated team of coordinators will help you to get all necessary information about every detail of your future program with New Life Mexico. Attentive patient coordinators and doctors with long-time practical experience, who underwent training in Western Europe and the USA, will provide you with qualified advice and support before you start your program, during the pregnancy period and after your baby is delivered.
We understand how complicated it can be for you to make your life-changing decision to carry out infertility treatment abroad, in a totally different country. Therefore, we strive to take all efforts to help you minimize any potential stress or discomfort on the way and we look forward to staring out journey together.
Sincerely,
Mariam Kukunashvili, MD, PhD
Founder of New Life Global Network